Rambuttri Village Hotel
95 Soi Ram Buttri, Chakkra Phong Road, Phra Nakorn, Bangkok, 10200 Thailand.
Tel: (66)02-282-9162, (66)02-282-9163
Fax: (66)02-629-5211
If you use the phone in Thailand, dial 02-282-9162, 02-282-9163
E-mail : info@khaosan-hotels.com
Booking and rates: click here
Location
Staff Performance
Hotel Condition/ Cleanliness
Food and Amenities
Value for money
Rambuttri Village Inn is at the heart of Banglampoo where the popular Khao San Road is located. It is near the Chao Phraya River and the most visited temples of Bangkok. The location is perfect for backpackers and budget travellers because of the numerous travel agencies that offer cheap tours and overland transport anywhere in Thailand and its nearby countries.
The hotel is strategically located at Khao San Road's less crowded neighbor Soi Rambuttri. It is a short walk from Khao San which makes it quite near for your nightly entertainment but also far enough from the noise for sleeping. It is a well known fact that Khao San is considered to be the backpacker's haven and traveler's purgatory of Southeast Asia and here's
20 awesome reasons why
.
I would've gave Rambuttri Village Inn's location 5 YES points if only there is a nearby train station which is the most practical mode of transportation in Bangkok. There is however the Chao Phraya River ferries at the Phra Artit Pier and local buses near the Democracy Monument. Both are 10 minute walk from the hotel.
I booked online through Agoda and I was glad that I did. I arrived at night and was welcomed by a long line of traveler's checking in and out at the lobby. Some were denied of rooms because the hotel is fully booked most of the time. It is the hotel's policy to deposit 1000 Baht during the check-in which they will return after you check-out.
The room I stayed in for four days was just a Superior Single. It has cable television, aircon, double bed, a window, desk, vault and bathroom. The unit was small and basic which is practical since most tourists are out most of the time anyway. But I particularly hated that for the duration of my stay my room has not been cleaned. Not even once despite the "Please Make Up Room" sign I hung on the door whenever I went out. There's nothing much else to say about the hotel staff as I believe that they are undermanned for a very busy hotel.
The hotels facilities and services includes room service, tours, restaurant, free wifi, a garden near the entrance and an outdoor swimming pool. The WiFi was free but terribly slow and needs password that expires after two days. Everytime you need a new password you have to personally get it from the receptionist because calling from the room won't do. They don't offer free breakfast but the restaurant near the garden offers yummy Western style breakfast.
The rate for the Superior Single room is 20 USD per night. It is relatively cheap compared to other Khao San hotels for the same room features. I can honestly say that Rambuttri Village Inn is great value for your money but given the very stiff competition among hotels near Khao San there are certainly much better hotels if you look harder.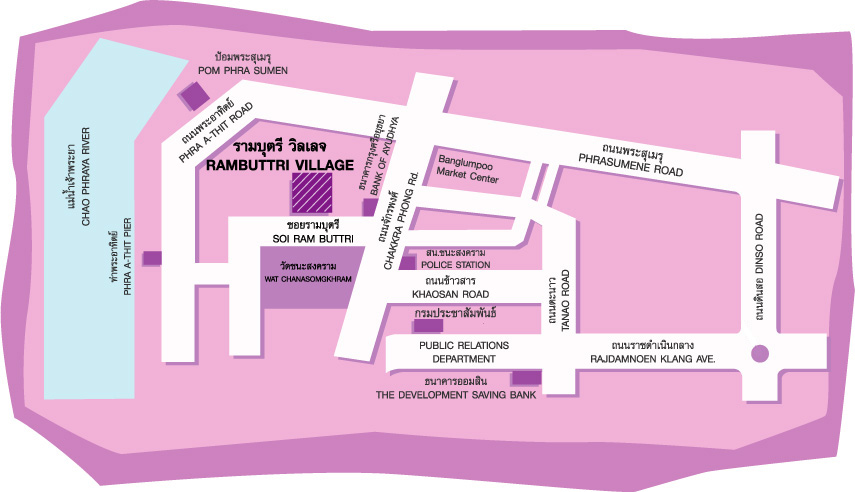 10 Things To Consider When Choosing Your Hotel
20 Things You Can Definitely Find In Khao San Road
Getting There: Khao San Road, Bangkok